As soon as one arrives in Portland, it's evident that this is a city that values quality. Quality in food, in beer, in design, in efficiency, in conversation... And especially, quality in coffee.
Listed by USA Today as one of the top ten coffee cities in the world, and the second greatest in America (coming in closely behind Seattle), this is a place where coffee is serious business. If you're going to open a shop here, you need to know what you're doing.
Many shops have risen and fallen, each one trying to stand apart, trying to find it's own place amid the merciless competition that capitalism endlessly provides.
How can you do it? What do you need to survive and thrive? I believe there are three things that roasters and shops should strive for: excellent coffee (obviously), a purposeful mission, and figuring out how to utilize the qualities that make their particular shop unique.
Ristretto Roasters seems to be doing well at all three. Founded 10 years ago by Din Johnson and his wife Nancy, RR has since opened two additional shop locations and become a recognized name in the city.
I sat down with manager Andy Beers at the Couch location to hear more about RR and their growing presence in Portland. When asked about the driving purpose of RR, Beers stressed the importance of approachability.
"Our focus is entirely on dodging the pretentious side of the specialty coffee industry," Beers said. "We've always wanted to be extremely approachable, friendly, and really able to deliver and excellent product to anyone. Whether or not they have specialty coffee knowledge, we want them to have a good experience."
In a city where those with little coffee experience may be looked down on by the snooty barista or the "coffee-cultured" Portlander, RR welcomes all in to educate and serve them well.
"If you don't know the vocabulary of the industry and afraid that you're going to be judged for what you say, it can be really scary. That runs counter to what coffee should be about: talking to people and enjoying something on a visceral level as opposed to a cerebral one," Beers added.
Ristretto Roasters certainly does not sacrifice the quality of their product in order to welcome beginners in. They work hard to serve quality coffee and espresso drinks in a variety of media. At the Couch location, they excel in espresso and milk drinks.
"We pull our shots as double ristretto shots, and they hold their own very well in milk. The way you can interplay the milk with the particular espresso notes..." remarked Beers. "I think there's a world of possibility there."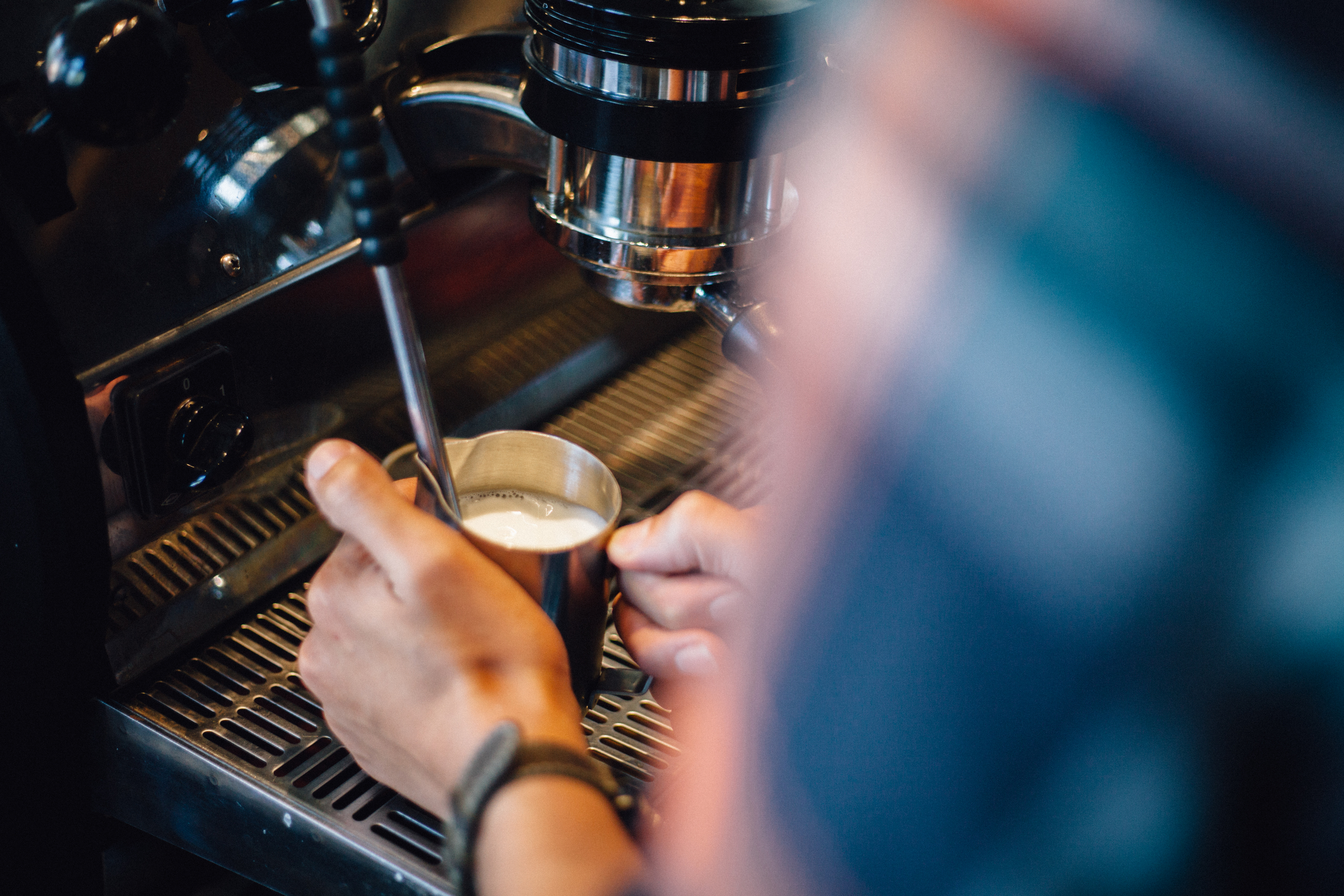 However, espresso is not the only thing they do well. The Aeropress champion of North America happens to be an educator at RR, and each of their locations serves an Aeropress that (literally) is to be reckoned with.
In conclusion, Beers once again stressed his mission in the coffee industry to strip away that perceived barrier of pretentiousness. "Everyone should be able to taste good coffee, for what it is, without needing to know anything else; To feel welcomed..."
Walk into Ristretto Roasters, and you will feel just that.
Bram VanderMark
Portland, OR